Llun seicadelig o wyliau yng ngogledd Cymru. Taflen yn hysbysebu carafanau i'w brynnu yn y gogledd. Awst 1977.
Testun yn y lluniau wedi'i gynnwys i hwyluso chwilio.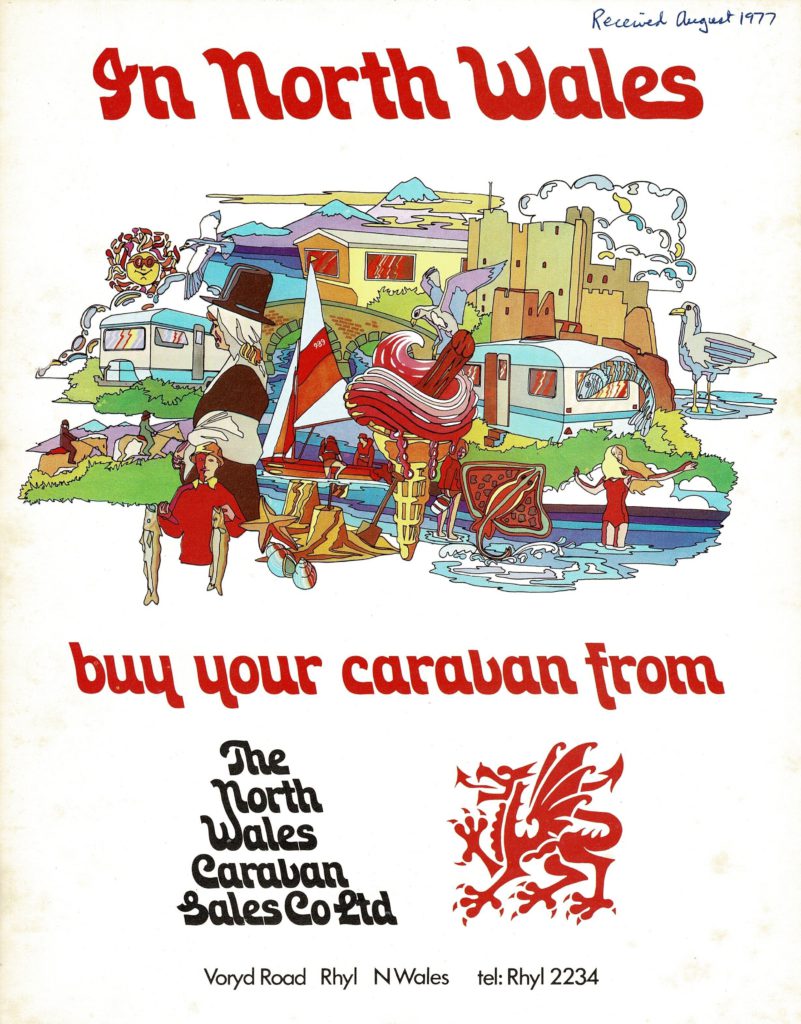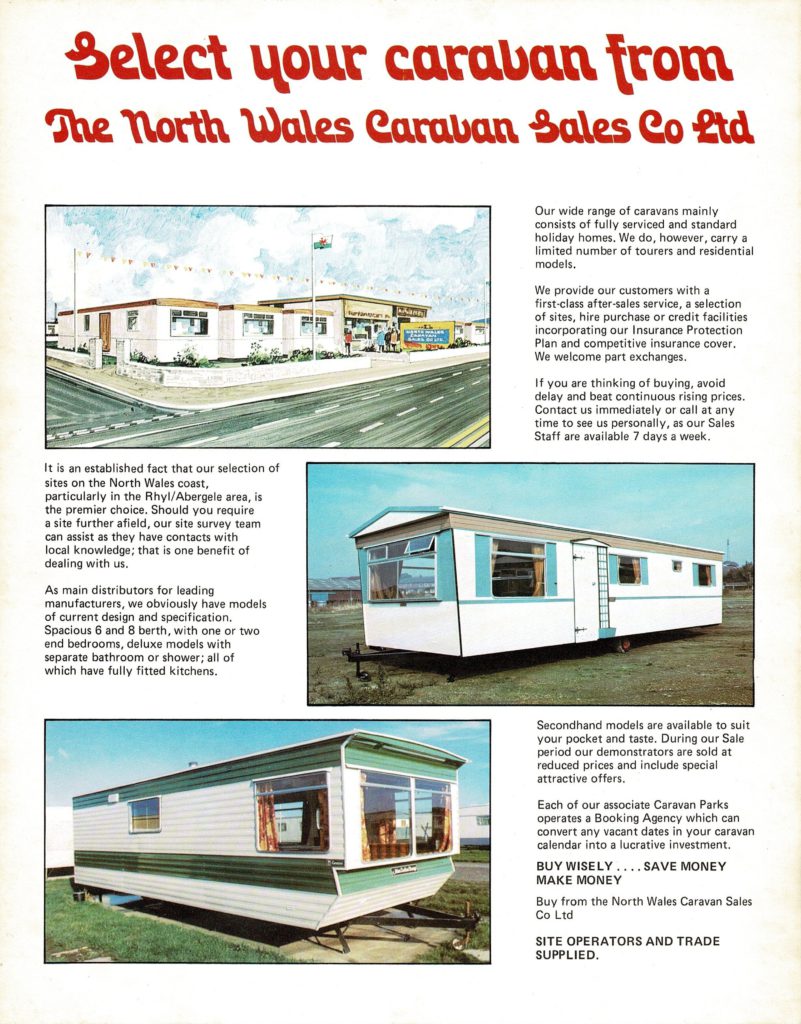 In North Wales buy your caravan from
The North Wales Caravan Sales Co Ltd
Voryd Road Rhyl N Wales
Tel: Rhyl 2234
Select your caravan from The North Wales Caravan Sales Co Ltd
Our wide range of caravans mainly consists of fully serviced and standard holiday homes. We do, however, carry a limited number of tourers and residential models.
We provide our customers with a first-class after-sales service, a selection of sites, hire purchase or credit facilities incorporating our Insurance Protection Plan and competitive insurance cover. We welcome part exchanges.
If you are thinking of buying, avoid delay and beat continuous rising prices. Contact us immediately or call at any time to see us personally, as our Sales Staff are available 7 days a week.
It is an established fact that our selection of sites on the North Wales coast, particularly in the Rhyl/Abergele area, is the premier choice. Should you require a site further afield, our site survey team can assist as they have contacts with local knowledge; that is one benefit of dealing with us.
As main distributors for leading manufacturers, we obviously have models of current design and specification. Spacious 6 and 8 berth, with one or two end bedrooms, deluxe models with separate bathroom or shower: all of which have fully fitted kitchens.
Secondhand models are available to suit your pocket and taste. During our Sale period our demonstrators are sold at reduced prices and include special attractive offers.
Each of our associate Caravan Parks operates a Booking Agency which can convert any vacant dates in your caravan calendar into a lucrative investment.
BUY WISELY….SAVE MONEY MAKE MONEY
Buy from the North Wales Caravan Sales Co Ltd
SITE OPERATORS AND TRADE SUPPLIED.